Map
Today it is a thicket and is undisturbed. The land around it being cultivated. There is no evidence that I can see of grave markers.

I was told that there were at one time wooden Bois d'arc slab markers. There is a story that a wagon train stopped there and a number of party died of colera and were buried there. I don't know if others were also buried there later but I have also been told that the location of Summit was just to the North. Most people are unaware a cemetery is there.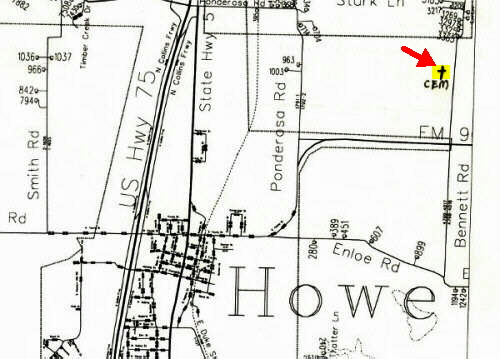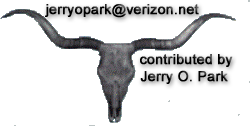 Cemetery Index
Elaine Nall Bay
©2015


If you find any of
Grayson County TXGenWeb
links inoperable,
please send me a message.